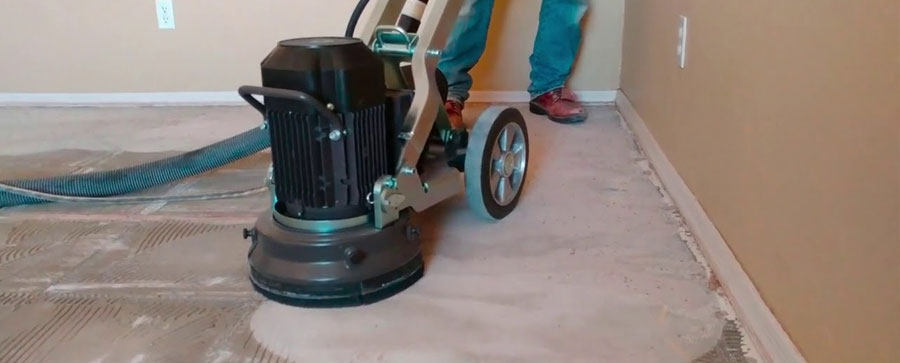 Dust-Free Bathroom Tile Removal in Dallas & Plano
Are you looking to remove bathroom floor tiles in your home or business? Dust Commander offers dust-free bathroom floor tile removal service in Rockwall, Plano, Parker, and other cities in the Dallas-Fort Worth area.
Ceramic tiles have properties that make them particularly suitable for bathroom floors. Tiles are water-resistant and easy to maintain, especially if they are installed correctly. They are relatively cheaper compared to other alternatives. Plus they are durable and can last for decades as long as they are maintained regularly. However, they do get outdated and you may have to replace them if you want a modern-looking bathroom.
Laying down tiles is actually the easy part. The more challenging part of a bathroom remodeling project is removing the old tiles. The tile removal process involves a great amount of fine dust that can linger in your home or business for several weeks or months. Removing tiles can also be very disruptive and take a lot of time. Thankfully, Dust Commander has come up with a new and effective way of removing bathroom floor tiles virtually dust-free. The Dust Commander process is quick and efficient and won't cause a lot of disruption. You also won't have to worry about any lingering dust particles.
Tile Removal Services for Multiple Industries in Dallas–Fort Worth
The old way of tile removal results in a massive amount of superfine dust particles. These dust particles can linger and cause respiratory health problems. That's why Dust Commander inventor, Don Preston, set out to create a tile removal system that doesn't involve dust spreading around the property. After countless hours of work and more than 50 prototypes, he came up with an effective system that we now know as Dust Commander. We have been helping home and business owners in the greater Dallas-Fort Worth area for several years now. We have been serving various establishments including:
Call Dust Commander for Hassle-Free Tile Removal in Irving & Lake Dallas
Dust Commander has been providing dust-free tile removal services in Irving, Lake Dallas, Red Oak, and other places in the DFW area. The first step to a successful bathroom tile removal project is giving us a call and telling us your particular needs. To request a free estimate, please call 903-357-4640 or visit our Contact Us page and send us an online message.