Dust Free Tile Removal: The Dust Commander® Difference

Dust Commander provides an ultra clean, highly efficient, and healthy way to remove tile from your home or business. 
With traditional tile removal methods, dust goes everywhere…on walls, windows, curtains, furniture, computers & electronics, clothes, inside cabinets and air ducts… literally everywhere!   And even worse, it continues to show up on everything for the next year or so! The Dust Commander® system is virtually DUST FREE. When the job is complete, there will be no need to hire a maid service or air duct cleaning service; no need to dust your home every other day for a year; no need to send your wardrobe out for dry-cleaning; no need to see the doctor for asthma or allergy flare-ups. Your home will be left as clean as it was before Dust Commander began the tile removal project.

Dust Commander® can get your job completed in less than half the time of traditional tile removal methods. In fact, we sometimes finish before the estimated completion time we give you!
Dust Commander® maintains your Indoor Air Quality (IAQ) during our tile removal process, keeping your family's environment healthy and safe. Dust contains "silica," a dangerous carcinogenic material, that can take a toll on those with allergies, asthma or other health conditions. The Dust Commander® equipment is HEPA certified and meets or exceeds all requirements that are demanded in hospitals, government, and critical health situations.
If you are looking forward to new flooring when your tile removal project is complete, the Dust Commander® process leaves your concrete slab flatter than before and ready for new installation. Contact us today!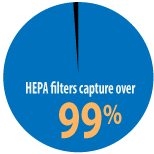 Cleaner
 The Dust Commander® system's HEPA filters capture over 99% of the cement and tile dust before it becomes airborne!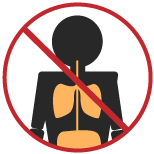 Healthier
Stopping tile particles and dust before they become airborne makes for a much healthier environment for you and your family.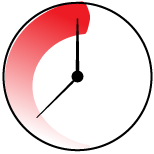 Faster
By using our Dust Commander® system, we can also remove your tile 3-5 times faster than traditional removal methods.
Contact Dust Commander for Tile Removal without the Mess
If you need to remove the tiles in your property, but you'd rather not deal with the mess that comes with it, call Dust Commander right away at 903-357-4640. We have a special system that allows for the full removal of your old tiles without creating a cloud of dust that will render your property uninhabitable for weeks. Using a combination of high-speed electric chisels and a HEPA filtration system, we'll remove the old tiles off your floors while preventing the dispersal of dust particles into your room.
Because we contain and seal away the dust before it gets the chance to fly off, we can work faster and complete the job at a fraction of the time that it would take contractors who use traditional tile demolition methods. Right after we remove your old tiles from your floor, it'll be ready for the installation of your new set of tiles or alternate flooring. This means you can get back to your normal home or workplace routine on less time that it would have taken if you went for the older, messier method.
Don't put your health, your electronics and your HVAC system at risk from tile removal dust. Call Dust Commander now and find out more about our revolutionary tile demolition approach. Our friendly staff is looking forward to taking your call and answering any questions you may have. Contact us now! We serve the greater Dallas-Fort Worth area, including Plano, Irving, Arlington, Garland, Grand Prairie, Richardson, McKinney & Frisco.