Products
We are proud to present you with a new array of products to serve your needs. Please feel free to browse and let us know if we can answer any questions about which products are what you need. If you are looking for something in particular, just ask and we will let you know if we can find it for you.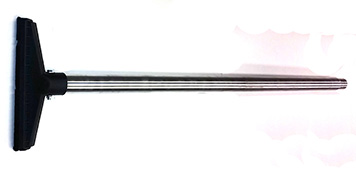 Tile Rake
Tile Rake is made of aluminum and is used for clean up in between the chipping and grinding process.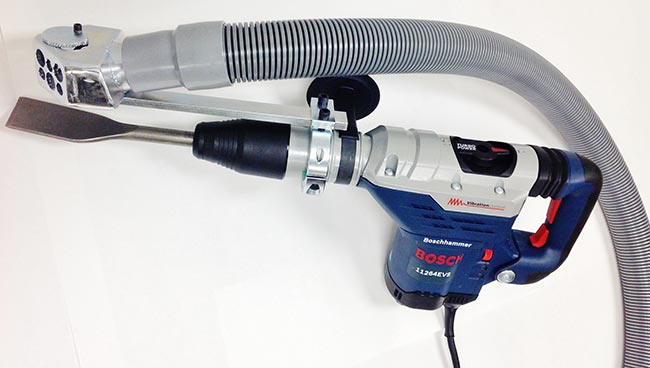 DC 100 Vacuum Head
The heavy duty, polished, stainless steel vacuum head attaches to the Bosch Chipping Hammer and has a sleek and sturdy design that includes a patent pending, adjustable venturi airflow that reduces/prevents clogs during demolition. (Made in America)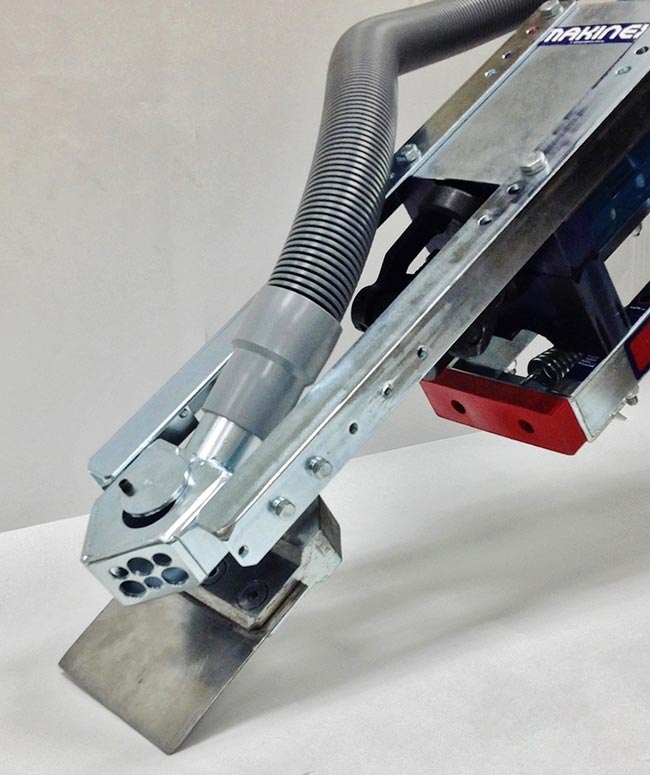 DC 200 Vacuum Head
The DC 200 Vacuum head attaches to the Makinex Jackhammer Trolley. The piece is very durable and patent pending for the venturi system which allows you to reduce or increase vacuum pressure preventing the chance of clogs. (Made in America)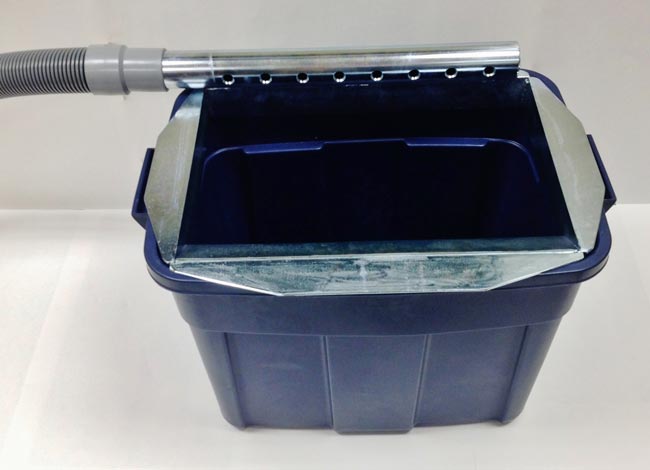 DC 300 Vacuum Head
The DC-300 Vacuum Head, made out of zinc plated quarter inch steel, has a patent pending air flow system which reduces or prevents the machine from getting clogged during the tile demolition. (Made in America)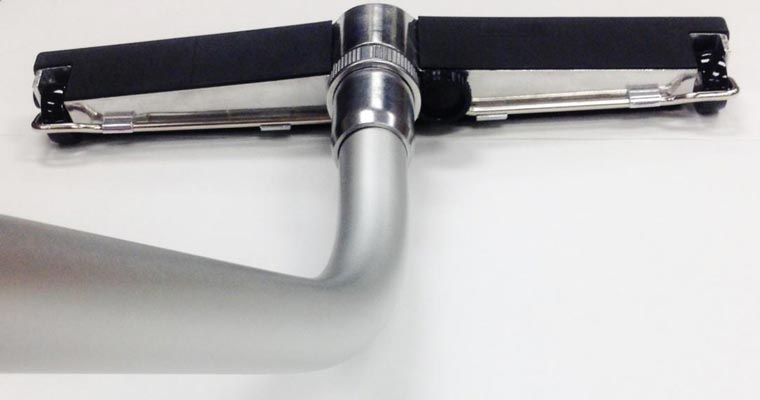 Aluminum Wand with Vacuum Head and Brushes
The aluminum wand attaches to the hose of your Pulse Bac 1000 series vacuum and is used for the final floor detailing. The wand has a swivel head and handle to ensure easy maneuvering equipped with wheels and lined with strong brush brissels.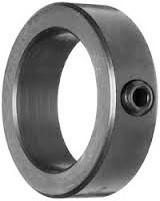 Dust Grabber Adapter
This CDCLarue Dust Grabber Adapter fits the following models of angle grinders by Dewalt: DW849 (Variable Speed), DW493 (Single Speed), DW494 (Single Speed)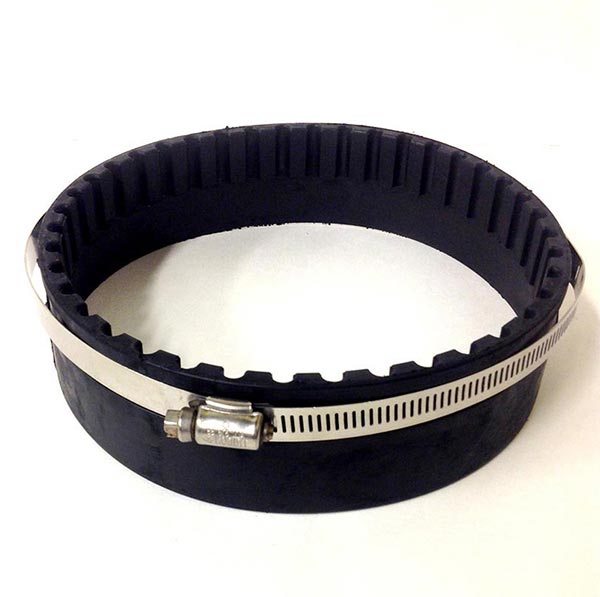 Dust Grabber Replacement Seal Kit
The dust grabber replacement seal kit includes two polymer seals with one worm clamp. Just place the polymer seal over the steel dust skirt and tighten it using the worm clamp.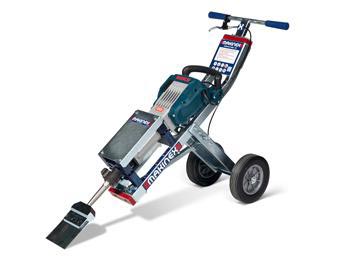 Makinex Jackhammer Trolley
The Makinex Jackhammer Trolley, previously known as the Easy Hammer, is an innovative demolition tool for the fast and easy removal of floor tiles, vinyl and cork from concrete and wooden surfaces.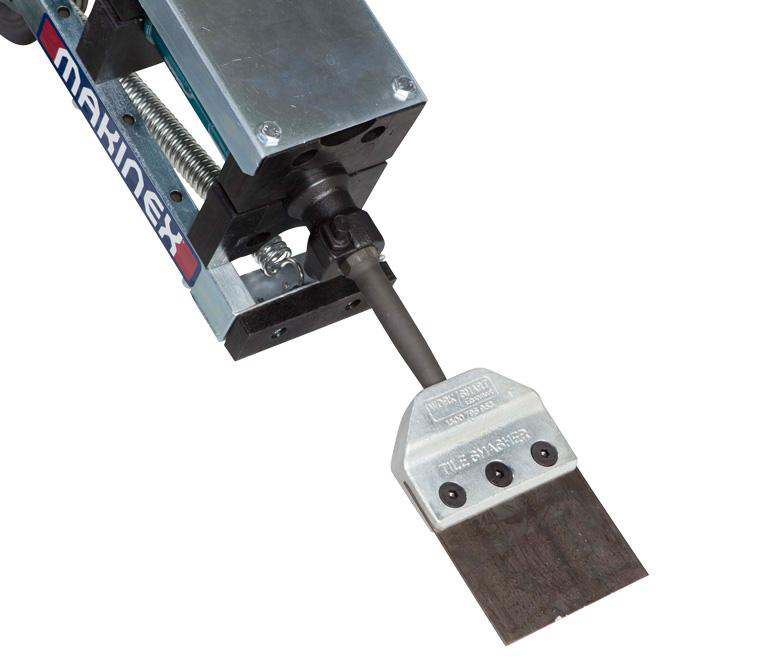 The Makinex Tile Smasher Jackhammer Attachment
The Makinex Tile Smasher Jackhammer Attachment is ideal for lifting and removing tiles from wooden and concrete surfaces and for cleaning tile beds.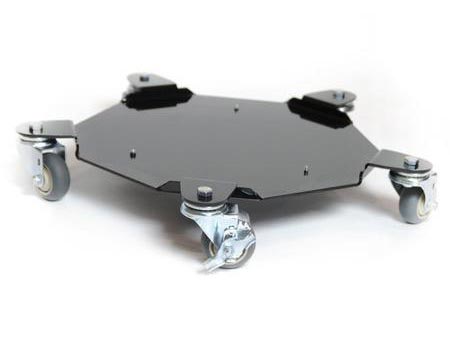 Pulse Bac Wide Assembly Pro-Grade Dolly
Necessary for easy maneuvering of the Pulse Bac 1000 series
Total Listing: 20