The Advantages of Dustless Tile Removal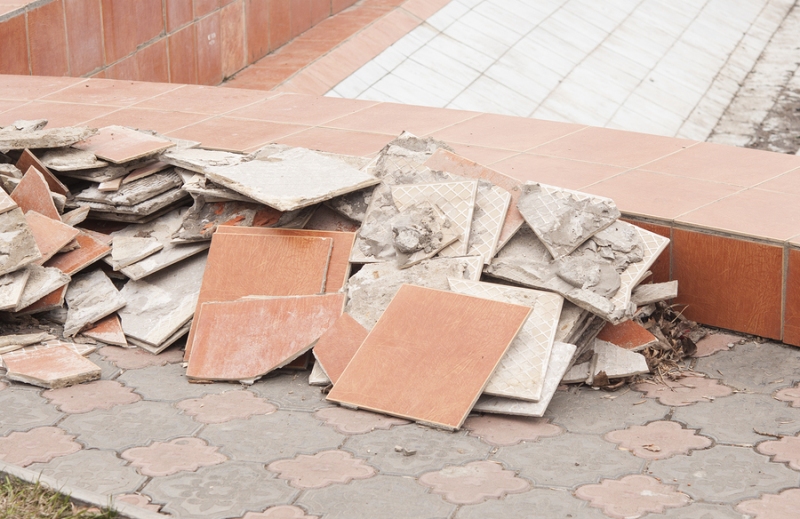 If you've ever had tiles removed the traditional way in your home, you'll probably know the end results of such a process. Ordinary tile removal is laborious and takes too long to finish, taking several days to be fully completed when done in average-sized homes. Worst of all, traditional tile stripping methods are very dirty because of all the dust that can be scattered from the demolition process. This dust is a potential health hazard.
Thankfully, Dust Commander provides an excellent alternative through its proprietary dustless tile removal system. Check out the benefits you can take advantage of when you choose this high-tech system over traditional tile removal.
Dust Commander's virtually dust-free tile removal system uses high-speed electric chiseling for efficient stripping of old tiles.
The system uses an industrial-grade vacuum cleaner with high-efficiency particulate arrestance (HEPA) filter to effectively remove the dust even before it can scatter. HEPA filters can trap at least 99.97% of particles that go through the system.
By catching the silica-based dust, the Dust Commander system protects your health. Dust from demolition and rubble can cause conditions like silicosis, which is inflammation and scarring of the lungs due to the inhalation of crystalline silica.
Dust Commander can strip away 600 square feet of tiles in a single day. Compare this to traditional tile removal, which can take several days to finish.
The system does not damage the concrete slab of the subfloor, unlike when chipping hammers are used. By leaving the concrete slab flatter, Dust Commander can reduce labor costs and ensure faster project completion.
Because everything is completed dust-free, you won't have to hire additional labor for the cleaning of your home.
If you want to learn more about the Dust Commander system, please call us today at 903-357-4640. We'll be more than happy to give you a free, no-obligation estimate. For jobs out of our service area in North Texas additional fees may apply.